SP-202 / SP-203 / SP-204
Vertical Form-Fill-Seal Machine for Powder / Granule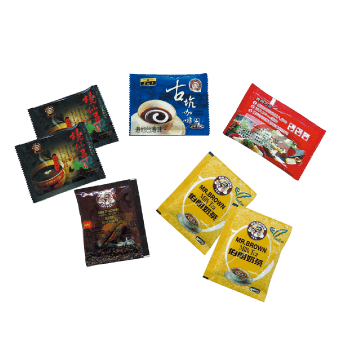 Applicable Packaging Products

For packaging powder or granulated products such as coffee, medicine, flowers, tea leaves, fungus, peanuts, sugar, salt, etc.

The machine is ideal for packaging powder and granulated products.

Employs German photocell sensor for accurate control of bag length.

Employs Japanese thermostat for fast heating and superior performance.

The machine structure conforms to sanitation standards.

Convenient, fast adjustment to suit various bag lengths.

Fully automatic operation provides high effciency and high productivity.

Variable packaging speed, ranging from 30 - 60 bags per minute.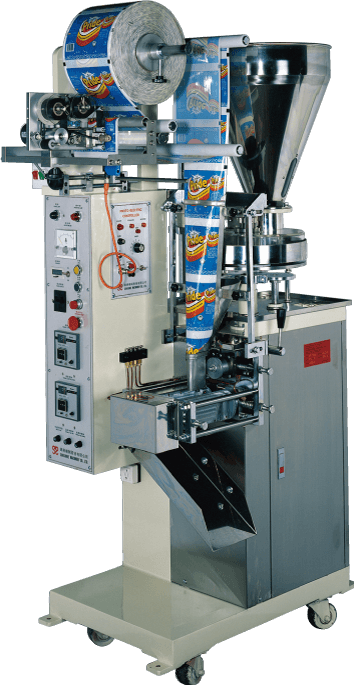 P
r
o
d
u
c
t
s
Model
SP-202B
SP-203B
SP-204B
Bag Shaper
Pillow-Seal
3-Side
4-Side
Film Width
120 - 260 mm
Bag Width
60 - 130 mm
Bag Length
80 - 180 mm
Packaging Speed
30 - 60 bags/min
Volume Range
100 g
Hopper Capacity
30 L
Power Source
AC 110V 220V, 50/60Hz
Power Consumption
1.5 KW
Machine Dimensions
900x700x1750mm
Case Dimensions
1000x820x1900mm
Machine Weight
350 kgs
Shipping Weight
480 kgs
* All specifications are subject to change without prior notice.